Episode notes
As part of LFA2021, The LFA, Cheapside Business Alliance and Aldgate Connect BID have unveiled the nine benches selected as the winners of the 2021 City Benches competition.
Now in its fourth year, this series of nine temporary benches aims to brighten the streetscape across Cheapside and Aldgate, celebrate emerging architectural talent and connect people with the buildings and spaces around them.
Following on from our previous episode, in this episode we'll be exploring the collection of benches brightening the streetscape across Aldgate.
NVBL with Webb Yates, The Stone Carving Company and The Stone Masonry Company Conversation: 1.09
The Mad Hatters A Cuppa: 6.26
Sohanna Srinivasan in collaboration with Joyce and Joyce Joinery Monuments to Mingling: 10.55
Lisa McDanell Studio Plant Yourself Here:17.15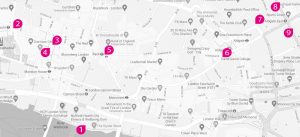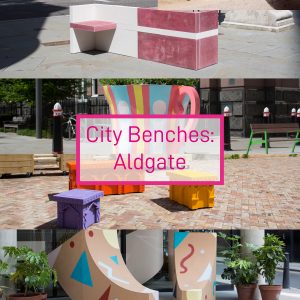 This episode was produced and edited by Eliza Grosvenor.