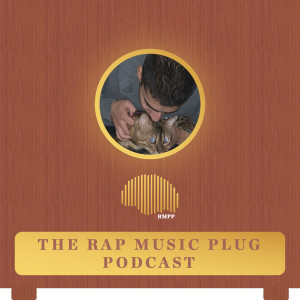 The Rap Music Plug Podcast | presented by QLC TV
By Rohan Patra
My name is Rohan. I am The Rap Music Plug, at your service. The Rap Music Plug Podcast is the remedy to the "I don't have anything good to listen to" problem.
This show is your one-stop shop to knowing what to add to your queue, play next, or pop into your record player. 
Are you a rap music fan? And not just any fan... but a true rap music fan that wants to move past the surface level discussion, and get into the nitty-gritty of what makes rap music so great?
Are you someone who loves the feeling of discovering new music, but find it hard to navigate through the thousands upon thousands of new albums that get released every single day?
If any of this applies to you, this show is EXACTLY what you need. 
My absolute PASSION is music.
So I gladly do the dirty work of virtual crate digging, searching for the next great rap album... so you don't have to. 
I am into all kinds of music, bringing you fresh album and song reviews, and passionate commentary on all that the mainstream and underground rap scenes have to offer.
I LIVE for this. Nothing makes me feel better than expressing my thoughts and feelings about music.
--
For music submissions and/or private feedback, DM me @rapmusicplugpod on Twitter and Instagram, or shoot me an email at
[email protected]
Let's stay connected! Find me here:
https://rmpp.carrd.co/
Latest episode