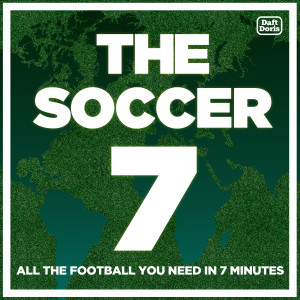 The Soccer 7
By Daft Doris
The Soccer 7 is a short, daily podcast that puts your footy brain into top gear by telling you everything you need to get up to speed in less than 7 minutes. It's a snapshot of the soccer world.
Whether it's the results from last night, fixtures drama, breaking transfer news or the hits and misses - The Soccer 7 has it covered. Think of it as your morning Football Espresso.
The Soccer 7 – every weekday at 7am.
Have you tried The Smart 7 yet?
From Ireland? Try our Irish News Edition.
---
See acast.com/privacy for privacy and opt-out information.
Latest episode