Episode notes
As part of LFA2021, The LFA, Cheapside Business Alliance and Aldgate Connect BID have unveiled the nine benches selected as the winners of the 2021 City Benches competition.
Now in its fourth year, this series of nine temporary benches aims to brighten the streetscape across Cheapside and Aldgate, celebrate emerging architectural talent and connect people with the buildings and spaces around them.
In this episode we'll be exploring the collection of benches brightening the streetscape across Cheapside.
10F It Takes Two: 1.10
Nick Green Do you care about your city?: 8.04
Ex Architectures with Flu-or Arquitectura Quick getaway: 13.28
Jelly Collaborative The Friendly Blob: 18.22
Pebble Haus Sobremesa: 24.05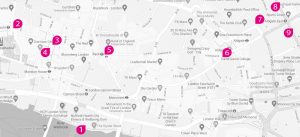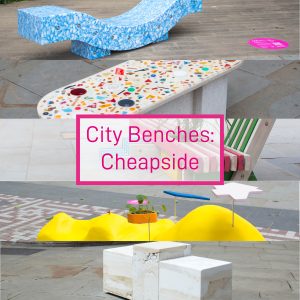 This episode was produced and edited by Eliza Grosvenor.