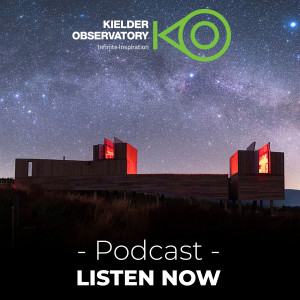 Kielder Observatory Podcast
By Kielder Observatory Astronomical Society
The official monthly podcast from Kielder Observatory in Northumberland UK, situated under some of the darkest skies in the world.
If you've ever wondered what happens when you fall into a black hole, if intelligent life is watching us from other galaxies, or how the North East is at the forefront of the British Space programme, then you can find out more in this series!

Each month we also update you on the things to look out for in the night sky wherever you are, and of course update you on what's happening at the observatory too!

Subscribe now, and maybe we'll see you at Kielder soon!
Latest episode